Drekirokr
So... a lot has changed since last update. Not much in terms of content, but general polish. I finally ported the game to a newer engine implementation. It's hard to explain but let's just say that I changed the codebase to a newer, better updated one. It's still the same game, still the same maps, and even a lot of the code is the same, but in terms of low-level stuff, it should be much nicer.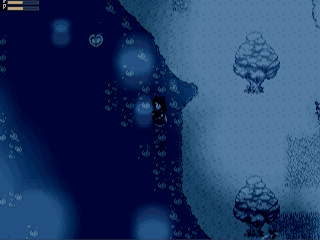 Had to take some time out of making content, but overall I think I finally did some polish I was hesitant before. And I think is for good.
Thanks to everyone that contributes to the mkxp project. Special thanks to Ancurio and Inori, the two I know of. I did ask a couple things to Inori, the one that made the fork I'm using, of which I did my own personal taste changes. That's the thing with this codebase, I can now have access to everything and do my liking.
Here's my fork https://github.com/orochii/mkxp-z beware though, since I did things how I wanted this might not work well for you, but I also implemented some stuff that might be of interest to others, maybe? So do as you want with it! It's GPL!
I also decided not to provide builds, not because I don't want, but because there are some things I want to do before that like cross compiling to Mac/Linux. I'll see that later, anyway, kind of unrelated to this game.
This post is getting long, but tl;dr the game should run and feel a bit nicer. Hope you enjoy the game! Till next time!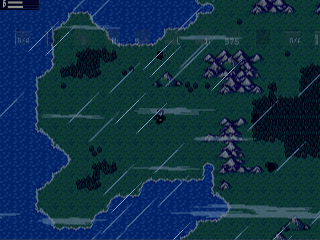 And the game runs much better.
Files
drekirokr-windows.zip
143 MB